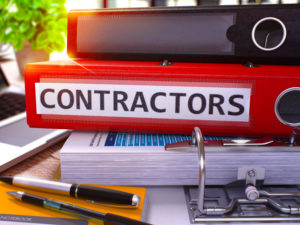 As a Florida contractor, that state requires you to further your education. What does this mean exactly? The state needs you to complete 14 hours of Construction Industry Licensing Board-approved continuing education (CEU) every two years prior to the renewal period for both certified and registered contractors. If you happen to have more than one certificate or registration issued by the board, you only are required to complete the CEU requirements once during each two-year renewal period for both certificates and registrations.
CEU is important. The courses keep you up-to-date on the latest information in the industry while allowing you to stay competitive in the field.  With any requirements, there can be a lot of information to sort through. Below is a quick summary of helpful information, along with CEU options for you to choose from.
Florida CEU Courses
Florida's Department of Business & Professional Regulation (DBPR) says that Florida contactors CEU must fall under specific topics. A contractor must complete at least one hour about workplace safety, one hour on worker's compensation, one hour on business practices, one hour on Florida laws and rules, two hours of false alarm prevention (for alarm contractors and electrical contractors who perform alarm work), and one hour on Florida Building Code advanced modules.  The other seven course hours will come from the specific type of technical contracting work you do (electrical, construction, home inspector, mold). Any remaining hours are considered general credit. These courses will help you be well rounded, have better job performance, and increase the quality of your work.
In Florida, there are several ways for you to complete the courses, including classroom courses and internet courses. Whether you prefer to sit in a classroom every week or weekend or work at your leisure from your home computer, the decision of how you want to take the courses is up to you. Here are some places that offer courses in continuing education for Florida contractors:
Gold Coast Schools – This school is one of the country's largest providers of classroom and online learning in many fields, including construction education. This school is good for both preparing people for their initial contractor license, as well as those who wants to continue their training to enhance and renew their currents license. They have locations in West Palm Beach, Boca Raton, Tamarac, North Miami, and South Dade.
Red Vector – This company provides online education and training for many industries and has its headquarters in Tampa. Red Vector has been helping contractors renew their licenses for more than a decade. They offer different course packages currently priced at $149.
Working with Us
Education is key. Florida Contractors who stay current with new information, technology, laws, and safety measures in their trade will develop a higher success rate on the job with positive customer feedback, more referrals, and less liabilities.
If you still haven't applied for a Florida contractor license or need help with renewing you license, We can help you with that process; there are a lot of details, and one mistake could get your application denied. Our expertise and years of experience has allowed for 95 percent of our applications to be accepted by the State with no problem. If you have any questions about getting your contractor license or CEU for a license renewal, click here or call us at 239-777-1028.