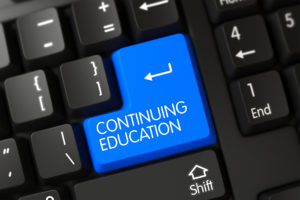 The Miami Construction Forum is a great resource for contractors, and we'd like to share this great opportunity with you. The forum is free and there are no required meetings or events to attend. It's all about learning.
The Forum meets the third Wednesday of each month for a complimentary lunch and learn session. Construction professionals (company owners, manager, subcontractors, suppliers) gather to hear a presentation by an industry expert. Not only is this a chance for you to learn about legal and business developments affecting the construction the industry, it is also a great opportunity for people to network with other professionals in the field. The meetings are held from 11:45 a.m. to 1:15 p.m. at The Landing at MIA, 7415 Corporate Center Drive (NW 19th Street), Suite H, Miami, Florida.
On April 20, the topic of the session will be "Outsourcing: The Pros, Cons & Accounting Ramifications;" "Dealing with Inspectors" will be held on May 18; "Staying Smart About Credit: 10 Strategies that Work" will be held on June 15; and "Job Site Safety: OSHA Compliance Requirements" will be held on July 20. For a full list of future Forum topics, click here.
To attend and reserve a sport a Miami Construction Forum, contact Nancy at ninterian@barthey.com or at 305-347-5296. For more information about the Forum, click here.
Contractor Licensing Help
Looking to get your Florida contractor's license? Or need help with becoming an LLC or filing an annual report? The team here has been helping thousands of Florida contractors get their license since 2007.  We pride ourselves on giving the best service in our industry.; we make it as simple as we can. For a free consultation, please contact us at 239-777-1028 or 954-573-2700 or click here. We can help you obtain a Florida contractor's license, a Georgia contractor's license, or any other state contractor's license.